Camper Bios - 2018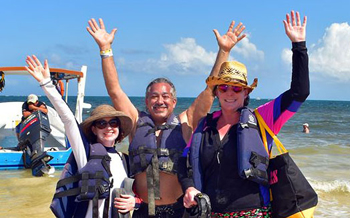 Jenny
Where do you call Home?
Bozeman, MT and BRC
Been to Burning Man before?
2016-2018
Camped with PolyParadise Before?
2016 and 2018
Why Burning Man?
The freedom for self-expression in all forms, the loving supportive community and the opportunity to share myself, are some of the reasons I love BM. The wonderful gifts like a snow cone on a hot day or a great BM hug or a song sung as a gift can bring tears to my eyes and I hope I can give back more than I receive. The feeling of coming home is something I look forward to all year; it fuels my soul for the rest of the year.
Volunteer on the Playa?
2016 I volunteered to help with 9 Energies and 2017 I volunteered at the Zendo Tent.
PolyParadise Favorite Moments?
I have to say getting to know the people at PP
Toughest Thing?
The heat last year was tough but the toughest thing is leaving the playa.
Burning Man Advise?
Baby wipes are a life saver! Go with the flow and don't leave camp without water.